D4 Design Services
We offer a full CAD design service, from initial concept meetings through to final hand over, also specialising in picking up projects throughout any stage of their development.
We provide a Workplace design service for office Procurement & Facilities Management companies, as well as CAD work for Mechanical & Electrical, and Power & Data businesses. Existing CAD drawings can be used, or site surveys can be undertaken to establish an initial concept CAD plan.
For your convenience we can work within your office, alongside you, or within your clients offices under your company name. A convenient in-house service for any client requiring a Contract CAD Technician.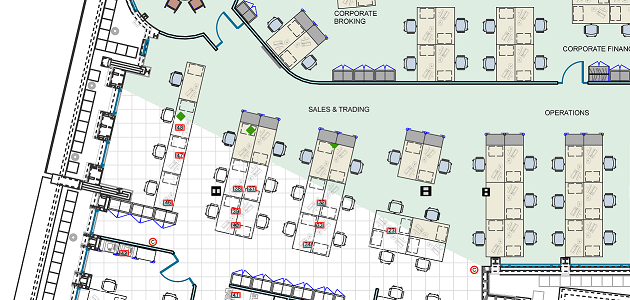 Our Services include:
Workplace Design / Space Planning
Existing Office re-draws
M&E drawing up-dates
Power & Data schematics
Pipework schematic up-dates
'As Installed' CAD drawing up-dates
Existing Site Surveys undertaken
Planning Application drawings
Contact us for all AutoCAD requirements.
Freelance Benefits include:
No Agencies Fees
Free from Agency Worker Regulations
No Workplace Pension enrollment requirements
No Sickness / Illness Pay
No Holiday Pay
Coverage during Annual / Long Service leave
Additional staff under your Company name
No multiple interviews to find staff
Above all - Flexibility when you require it.