Welcome to D4 Design
We provide a personal, professional, reliable and inexpensive Design Service for all your CAD requirements, specialising in Workplace planning, incorporating open plan flow and circulation around offices, meeting space, break-out & collaboration zones, including Kitchen and Tea point configurations. Up-dates and alterations to Mechanical & Electrical, and Power & Data plans complete your General Application pack requirements.
With over 20 years of experience in Draughting & Design, we have established a reputable name within the Industry, and pride ourselves in offering that extra design detail and personal touch.
For more information, please contact D4 Design on 07974 705032.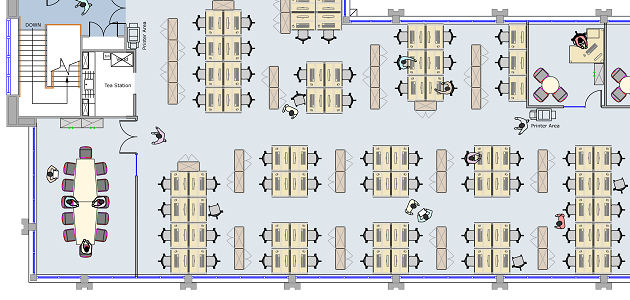 Our client portfolio includes:
Microsoft U.K (Reading, London, Cambridge)
FCA (Financial Conduct Authority)
Metropolitan Police
John Lewis & Waitrose Partners
London Stock Exchange
Diageo
CB Richard Ellis
Stirling Medical & Scientific
Restore Harrow Green Group
Port of London Authority
Kinnarps (U.K) Limited
NBC Universal
Sodexo Limited (U.K)
Hogan Lovells LLP
MITIE Group
Wagstaff Interiors Group
Santander UK
M&E Solutions (Fire and Maintenance) Ltd
Fox Refrigeration Sales Services
Calor Gas
Teknion UK
Shepherd FM